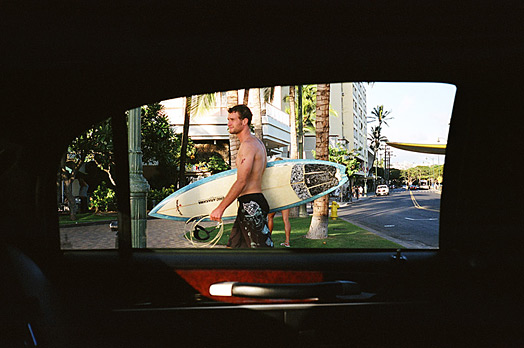 It's been a busy summer, and I've been neglecting to update this blog. I spent the latter half of June and the first half of July in South Africa, where I caught the second half of the World Cup. Luckily, I managed to secure tickets to two matches in Cape Town (Spain v. Portugal in the Round of 16 and the Netherlands v. Uruguay in the semi-finals—alas, it should have been Ghana). Towards the end of that trip, I did a two day safari in the Madikwe game reserve, which was a definite life highlight. I'm still working on editing those photos, but will post sometime this fall.
On returning to New York, I spent a month working before heading to Hawaii to attend my friend Sophia's wedding. I have just returned. (In between, I spent a weekend in Philadelphia to visit the Barnes Collection before it moves, more on that in another post.)
Hawaii was more amazing than I could have imagined. We swam with dolphins, walked over hot magma to watch lava flow into the ocean, and hiked down a 45-degree incline into the Waipio valley to walk along a pristine black sand beach. Seeing the lava flow was incredible; we were literally watching the act of creation, and the awesome power of the earth really struck me to the core.
I've just posted photos of my trip to Hawaii, which includes a short video of lava flowing into the ocean. We hiked to the flow at night to see the orange glow, which was difficult to photograph well; hopefully the video gives a sense. Looking at the video, I realize I was closer than I had realized; I had been thinking I hadn't gone close enough . . .