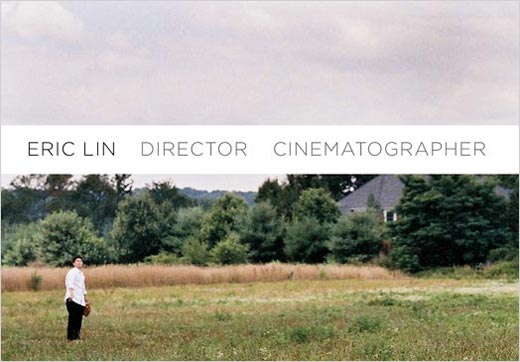 This morning we launched a new site for director / cinematographer Eric Lin. Two weeks ago Eric asked me to move some temporary pages we had created to showcase his work to a new domain. I took the opportunity to design a completely new site for him.
I've worked with Eric on a number of short films, shooting stills on films he directed (Fishkill) and on films he shot (Hyoe Yamamoto's At Night and Kit Hui's Missing). The latter film was accepted into the short film competition at Cannes in 2005, and the director invited the crew along to join in the celebrations.
In 2005, Eric's documentary on New York's last Chinatown movie theater, Music Palace was nominated for a student Academy Award and screened as part of MoMA's New Directors/New Films series. He's currently developing a feature film, titled Why We Pull the Trigger.