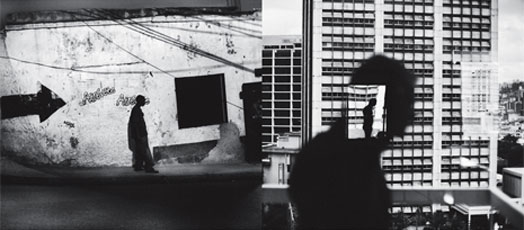 To thank me for designing his website, Eric gave me a copy of Christopher Anderson's Capitolio
. The book is comprised of full-bleed black and white photographs made in Caracas and sequenced to create a cinematic experience. From the blurb:
The word capitolio refers to the domed building that houses a government. here, the city of Caracas, Venezuela, is itself a metaphorical capitolio building. The decaying Modernist architecture, with a jungle growing through the cracks, becomes the walls of this building, and the violent streets become the corridors where the human drama plays itself out in what President Hugo Chavez called a "revolution."
Some of the spreads can be seen here, and Magnum in Motion has published other photographs here.