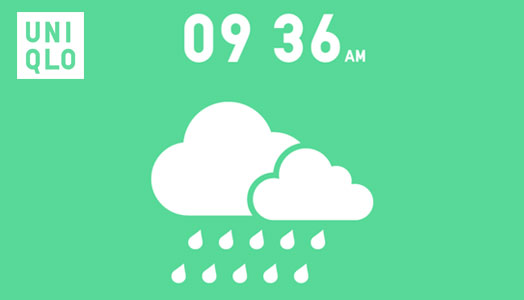 My new favorite alarm clock is by UNIQLO. I've been looking something beyond the iPhone alert sounds, and this alarm wakes one up to music "automatically created based on the weather, time, and day of the week" along with a voice describing the same in English or Chinese (but not Japanese, for some reason). The music was co-written by Cornelius and Yoko Kanno (hello, Cowboy Bebop!).
Last night, afraid that the dulcet chimes may not be enough to wake me, I cranked up the volume. This morning the alarm scared the bejesus out of me. After turning down the volume, I let the app play softly and I listend to the voice chant the date and time, and let me know that outside it was raining.
To learn more, watch a promotional video or download it from the iTunes store.